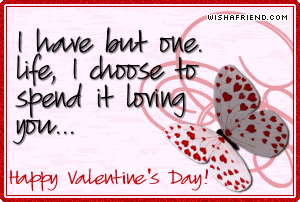 February is associated with Love,Be Mine,Hugs and My Special Valentine. An occasion to show your love for someone special. That someone, for Illinois Birddog Rescue and the many people like you, are all the furry loves of our lives. The ones that others thought of as disposable love. Like a wrapper on a piece of candy. Something that was sweet when first brought to their heart, but then soured and thrown aside. Unlike those unfortunate souls, we know just how precious all the dogs are that cross our paths. We love them all. And with you generous donations, we all can show them that they will be that sweet candy in our hearts, FOREVER! Thank you for believing in them and us.

Our Deepest Appreciation to the following people for their generous donations;
=============================================
American Charities
Mosaic Feathers & More-Contribution to The Fireworks Litter
Anonymous-Contribution for Rex
Anonymous-Contribution for Sugarland
Bridget Booker-Contribution to Louis
Jenifer Chance-Contribution to Louis the Leaner
John Conto-Contribution to Save Barbi's Leg
KL Robertson Daly
Jaime Davis-Contribution to The Kentucky Kids
Karen Dowdy
Lee DuSold
THOMAS FAVORITE-Contribution to K9 BREAST CANCER
Anna Fliege-Contribution to HAVE A HEART, also to GEEZERS & GRANNIES
Mary Patrizi Gasik
Sally Knapp-Contribution to GEEZERS & GRANNIES
Art & Pat Malcor-Happy Birthday Lisa
Lee Miller
Melissa Murphy
Victoria Sheridan-Contribution to The Kentucky Kids
M Shields-Contribution to The Fireworks Litter
curt Shepherd-Vetting for Leland
Cathy Snyder-Contribution to GEEZERS & GRANNIES,
Stephanie Spurrier-contribution to Have a Heart,also the Kentucky Kids
Stenger Family
Dan Trebil-On behalf of our Setter Chrissy, thanks for all you do
Victoria Sheridan-Contribution to The Fireworks Litter
=============================================
Suzanne Newcomb-Tonka
=============================================
Susan Szymanski-In loving memory of our wonderful Taffy. We were given Taffy by a breeder/hoarder because she couldn't be used for breeding due hip dysphasia. Taffy had been raised as a bench (show) dog. Our son, Tim, used her in 4-H dog obedience and showmanship. She did very well in showmanship due to her training for AKC shows. Obedience was another matter ~ Taffy refused to sit in the ring due to her classes! She would heel perfectly, just didn't think the sit part was necessary J At the State 4-H Dog show, Tim and Taffy took 1st Place in their class for showmanship. Obedience was very funny to watch. When it came time for the Stand for Exam (at the end of a 6' leash), Tim put Taffy into a Stand/Stay and walked to the end of the leash. He looked at the Judge, looked back at Taffy, almost told the Judge that they were ready when Taffy "tip toed" to Tim and planted her forehead into his thighs! Even the Judge was laughing! They ended up earning enough points to take 1st Place in Obedience too. We had to put Taffy down when she was about 12 years old due to a malignant brain tumor.
Tim and Taffy Training for 4-H Showmanship
Dearly Missed. Never Forgotten.